As we near the end of the year, I think that it is safe to say we will never forget the year that is 2020. The year starting off as normal, nobody predicted that we would be spending so much time on zoom. A global pandemic was nowhere on the list of likely global risks that CEOs worried about. Among the loss we have experienced this year, of family members, friends and personal plans, we have united in our ambition to stay safe and stay at home. Together, we've protected each other.
At PMD Solutions, this year our team has been pushed to new heights, by having the opportunity to work with irish hospitals and the game changing team at HSE Digital Transformation.Being part of the global effort to support frontline staff and the patients under their care has been bitter sweet. COVID has impacted lives, forever. We are grateful, however, to be part of the healthcare team to reduce the impact to many of those patients. Having remained part of those teams standard of care we continue to develop new products, empowering hospitals to use RespiraSense when dealing with COVID-19 patients and patients at risk of respiratory compromise from non-COVID conditions. It is a year that saw us expand our partnerships with the European Space Agency, Tyndall National Institute, HSE Digital transformation team, and other market participants. All of which brings our technology to more patients and as the standard of care in more clinical environments. At PMD Solutions Integrity is one of our core values, this year has proved how we value our customers and patients, working side by side with the front line when needed, driven by our motivation to improve patient outcomes by Making Every Breath Count.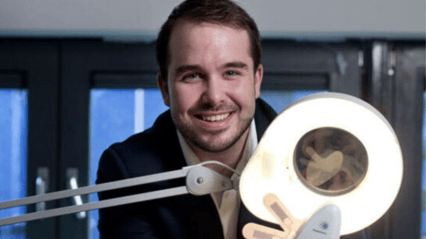 As we go into 2021, into the 'new normal' we will continue to be challenged against the fight of COVID-19 in addition to once again focusing on non-COVID patients. After the launch of our new website came a new focus on preventing respiratory failure by triggering the right care for the right patient at the right time. By continuously monitoring the respiratory rate we enable early detection of deterioration events. In 2021, we are expanding across more hospitals in collaboration with our domestic Health Service Executive (HSE) and neighboring healthcare systems. to work with patients both in hospital and in the community. We are excited by the opportunities ahead and ready to support wherever needed.
This year has been a learning experience, adapting overnight and becoming a key resource in the fight against this deadly virus. RespiraSense allowed medical professionals to safely monitor COVID patients respiratory rates- removing the need for additional PPE. Going into 2021, our partnership with the European Space Agency will play a key role in how we continue to revolutionise respiratory care in the community with CORONA-RS.
It's easy to be pessimistic about the past year and it's resulting losses heading into 2021. Instead, I am optimistic. In crisis, as well as tragedy, we have also observed the best of humanity. The medical professionals, first responders, volunteers, healthcare workers,, everyone that played their part and slowed down the virus. Family, friends, colleagues and communities helping each other. It's my hope that we can continue to help each other when COVID is a distant memory.
Thank you to my family, friends, and colleagues who have made this year what it is. I am looking forward to 2021; We can be optimistic. At PMD Solutions we will continue to revolutionise respiratory outcomes and make every breath count. I hope that you and yours have a happy and healthy New Year.
Le gach dea-ghuí
Myles Murray