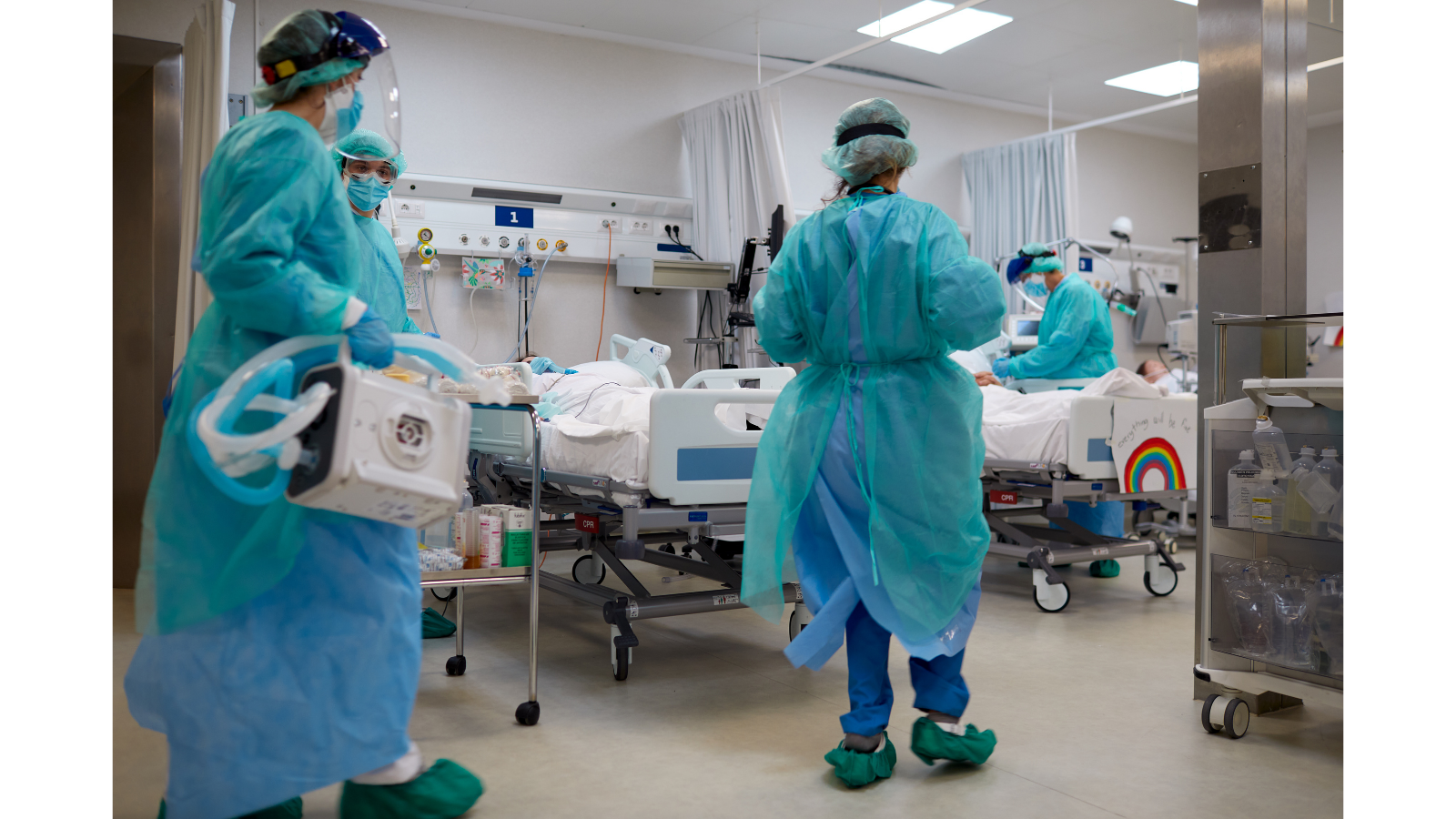 This year, the challenge to healthcare providers across the globe is to deliver better outcomes to every patient. When COVID-19 caused a worldwide pandemic, the team at PMD Solutions sprung to action.
Numerous hospitals adopted RespiraSense in the battle against COVID-19.
COVID-19 infection manifests as an acute respiratory infection, with respiratory distress being an early indicator of severity.
Accurately monitoring a patient's respiratory rate allows medical professionals in Cork and Dublin to understand their condition. During the COVID-19 crisis, medical professionals are continuously challenged by their patients' needs and the high workload. In this demanding environment, changing from the manual recording of respiratory rate to continuously monitoring respiratory rates has significantly impacted patients' management.
The main advantage when interacting with patients with Coronavirus for healthcare providers using RespiraSense is that they have an earlier warning of a patient's deterioration and

can appropriately monitor the breathing of multiple COVID-19 patients by telemetry without the need for additional Personal Protective Equipment (PPE).

RespiraSense enables continuous Respiratory Rate Monitoring, which can remotely monitor the breathing of multiple patients simultaneously.
Having appropriate contact with patients is essential to keeping healthcare workers safe, and the patients benefiting from their respiratory rate being continually monitored. If the patient's breathing rate goes above a determined threshold, an alarm alerts care staff of the need to attend to the patient.